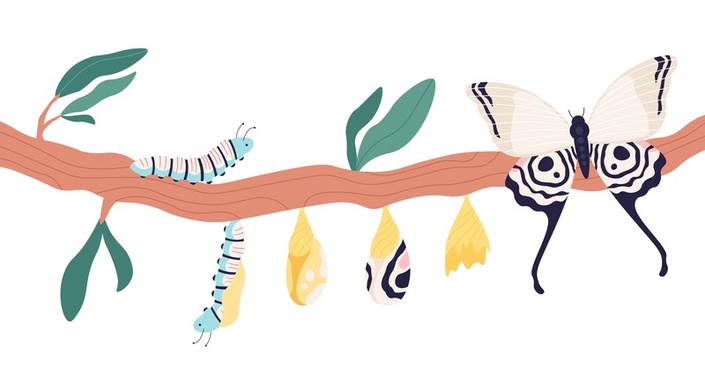 SWEET Life Transformation
Saturday, February 12, 2022 - Sunday, February 13, 2022
THE SWEET LIFE
Discover How to Shift from
Insecurity to Freedom
Helplessness to Power and
Sadness to Authentic Happiness
Join Us for this Powerful 2-Day Transformational Event
Saturday, February 12, 2022, 9am-4pm

Sunday, February 13, 2022, 10am-4pm

ONLINE via ZOOM
Do you feel like there is something else you could be doing? That something is in your way of really taking things to the next step?
Do you second guess yourself? Talk yourself out of doing what you really want?
Do you long for something different but are resigned to where things are because "it might not work anyway"?
Are you grieving a loss or a future that could have been "if only that didn't happen"?
Are there any areas of your life where you would want to experience more Freedom and Empowerment?
If you answered yes to ANY of these questions, then Join Us for this TRANSFORMATIVE EVENT
About The EVENT
This event is exclusively for
Clinicians, Health Professionals, Therapists, Social Workers and Life Coaches of all kinds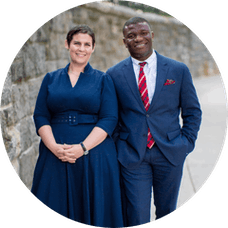 Join SWEET Institute's co-founders, Dr. Mardoche Sidor and Dr. Karen Dubin, as they help you uncover and unlearn the myths you've been led to believe about life and discover and relearn the truths that are your pathway to freedom, power, and authentic happiness.
You'll walk away with a powerful truth about life, and actionable tools you can use every day, so you are empowered and create a life of your choosing and help your patients and clients do the same.
Everything you learn during this 2-day transformational event can be used in your clinical or coaching practice. Part of the content will qualify for CEUs for clinicians located in New York.
How It WORKS
Join this online group experience from the comfort of your home!
Each day we'll meet via Zoom, where Mardoche and Karen will create a safe space where you'll feel comfortable to expand into a deeper awareness of who you really are and how you got to your current understanding and circumstances.

We at SWEET Institute believe in the Collective Learning process.
To enhance personal breakthroughs and embodiment of the concepts, there will be opportunities to share, move into breakout Zoom rooms, explore the concepts and get and provide feedback. What is shared within each group is treated as private and confidential. Participation is voluntary but encouraged.
And remember everything you learn here will shift things in your own life and will have a ripple effect for your loved ones and those you care for in your work and practice as you share your new insights and live by example.
SWEET AGENDA
Based on the Neuroscience of Consciousness, you'll discover how to identify and remove blocks that have been holding you back and how to move forward with clarity and confidence.
We'll cover topics such as:

The Blockage Phenomenon
Discover all that's been keeping you from feeling fulfilled, finding your purpose and reaching your potential
The Blindness Phenomenon
Uncover the unconscious vicious cycle that's been keeping you from authentic happiness
The Fear Vortex
Discover the thought system that keeps you living in fear and how to break free of its powerful hold on your subconscious
The Brain Retrain
Learn how much of your life is based on falsehoods, unlearn unhelpful patterns and relearn essential truths that allow you to redesign your life
5 Freedom Questions
Identify the 5 most important questions whose answers determine the difference between those who suffer and those who do not
The Inside-Out Paradigm
Discover the mechanism of life and how to make use of it, with tools you can use to meet all your needs
And so much more!
By the end of our two days together, you'll be able to identify your specific blind spots so you can consciously stop the unconscious, self-sabotaging behaviors and patterns that are affecting your current state of mind and life experiences and begin to consciously create a life that makes you authentically happy.
Past Clinicians of this work are saying…

"Thanks to this program, I was able to give up my old identity, which I never thought I would have been able to do. I now live with such a degree of freedom and self-confidence, when before all was there was shame, guilt, and anxiety"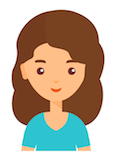 "I had spent so many years helping my clients control their thoughts even when I knew this was not even working for me. Thanks to this course, I have developed such a healthy relationship with my thought, it is really hard to believe how empowering and powerful this is."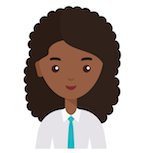 "It's amazing how much I had been attacking myself without knowing it. Now I am so present to my attack thoughts and I've been experiencing such a level of peace-it's mind-blowing."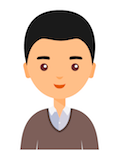 "I just realized how the way I was interacting with my family was so counterintuitive to what would ever work. I now model for them, and one by one, things have been falling into place."
Your Facilitator and Co-Facilitator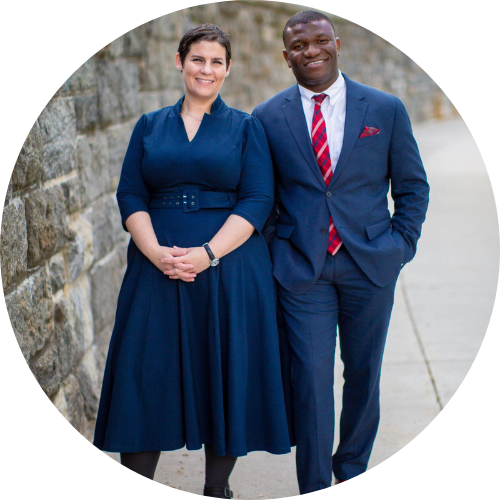 Mardoche Sidor, MD, is a Harvard-trained Quadruple Board Certified Psychiatrist, Assistant Professor of Psychiatry at Columbia University, School of Physicians and Surgeons, trained in and taught all major psychotherapeutic modalities, including and not limited to CBT, DBT, Family Systems, and Psychodynamic Psychotherapy. He is also the author of 11 books including Journey to Empowerment, Discovering Your Worth, The Power of Faith. and, The Art of Living. Dr. Sidor has worked both as a primary care physician and Medical Director in three different settings, including a Chief Medical Officer of the Center for Alternative Sentencing and Employment Services (CASES). He is a main facilitator for the SWEET Institute. His 11th book, entitled, NLP for Clinicians is now available to the public.
Karen Dubin, PhD, LCSW, is a Columbia-trained Social Worker with wide clinical, teaching, and supervision experience. She also has a background in management, mentorship, and leadership that spans more than 20 years. Her added passion is in advocacy and coaching. She has previously held Executive level positions, and two other directorships in different organizations. She is currently Adjunct Faculty at Columbia University School of Social Work and Adelphi University School of Social Work. She also maintains a private practice, provides supervision, and clinical and management training. She is also a personal and executive-level coach. She is a main facilitator for the SWEET Institute.
Why Two Days?
You're busy and your schedule is tight. You're already feeling overworked and overtired, and you have family responsibilities. And, if you want lasting change, your brain works best in full immersion.


Think about it...

you've been immersed in a way of thinking that has gotten you were you are and it's keeping you stuck?
Allowing yourself to have focused attention and time you need to embody this experience will give you the opportunity to:


unlearn old patterns,

learn what works, and

relearn a new, healthier, and more fulfilling way of being
We can't solve problems by using the same kind of thinking we used when we created them."
— Albert Einstein
Lingering patterns of thinking and behavior are making you unhappy. You've likely tried a lot already without much difference.


You're ready for new shift; a new paradigm. And you're ready for results.


This two-day intensive will move you further ahead and faster. We'll work through each concept together in a focused manner and concentrated time frame.


This is an experiential event.


Along with learning new material and concepts, you'll have time and opportunities to reflect on and notice how societal, familial, and cultural norms have affected your way of being. You'll experience shifts in your awareness and mindset that will set you on a new path to freedom.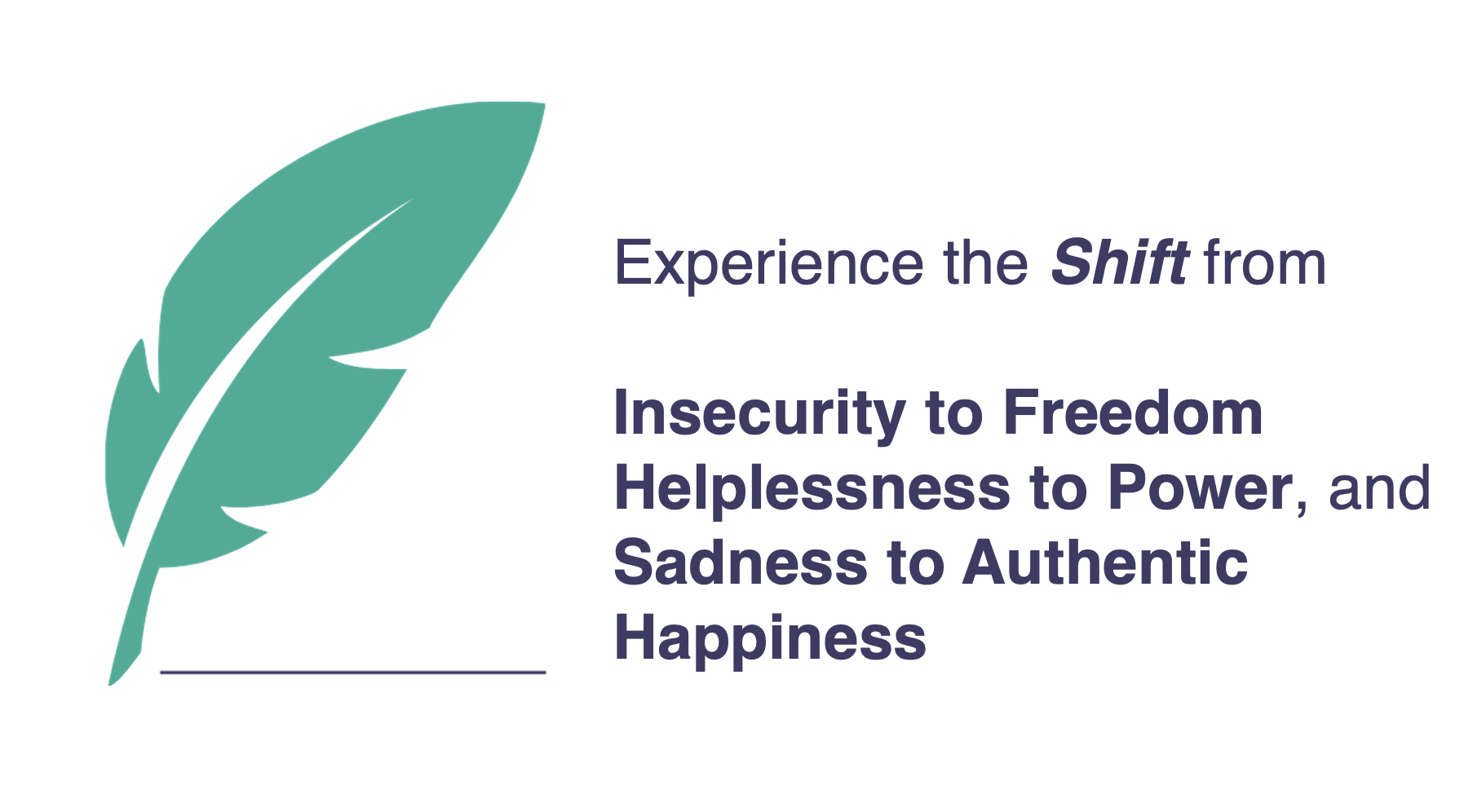 Frequently Asked Questions
Are there any prerequisites required?
Other than being a clinician, health professional or coach, no prerequisites are required.
Does this contain CEUs?
Yes. There will be 10 CEUs offered for clinicians (Psychologists; Social Workers; Licensed Mental Health Counselors) located in New York. It is required that both days are attended in order to receive the CEU Certificate.
Will this be recorded?
Given the confidential nature of this type of event, recording will be ONLY for improvement purposes, and not for commercial purposes; and will not be available to be viewed by anyone outside of the SWEET Institute Staff. By registering, you are agreeing to be recorded during your participation.
What if I want to take this course but can't attend live?
This is an experiential live event where much of your learning will be gained from group and individual sharing. For that reason, as well as for privacy reasons, we will not be making recordings available to any participants or any individuals outside of the SWEET Institute. Please contact us at
[email protected]
and we will keep you informed about our next Transformation Event.