INTRODUCTION
We are living longer in America. Women are outliving men. And of the 50 million adults who are 66 or older, 5% of them suffer from a serious mental illness, while 20% of them have significant mental health needs. The need to pay close attention to normal aging and to properly care for older adults and address their mental health is more significant now than ever.

The growth of the older population with mental health needs far exceeds the number of mental health clinicians that are trained in geriatric care. Further, those who work with older adults are not routinely trained in how to properly recognize and address relevant and important needs.
Whether you have clients, or family members or friends who are older adults, the urgency for strengthening our skills to meet the demands of our rapidly aging population is getting more and more palpable each day.
If you want to help establish peace of mind, dispel some myths, and master the subtlety in how depression, anxiety, dementia, suicide, or psychosis present in this population, then this certificate course is for you.



Join us for this 12-Week Certificate Course. Learn and Earn CE credits if you are an LMSW, LCSW, LMHC, or Psychologist licensed in New York!
What will you learn from this Certificate Course?
Understand the changes that older adults experience in their physical health, mental health, and cognition

Recognize the interactions among the age-related factors that can result in spiral and cascade of decline in physical, cognitive, and psychological health

Learn what puts the older adult population at higher risk for multiple adverse health outcomes, and learn how to help prevent or mitigate these risks

Learn why the suicide rate is so high among older men, why suicide attempts are so high among older women, and identify how to mitigate the related risks

Learn how to address the social determinants of health in this population
Only 7 years from now, all the baby boomers will be older than 65. The number of older adults will also exceed the number of children, by that time. Despite this crucial fact, there is little guidance on what core knowledge is key for clinicians to address the needs of this population. This certificate course is about bridging this gap.
What else do I need to know about this Certificate Course?
Learn how to balance the principles of autonomy and the promotion of wellbeing when working with older adults

Learn the pitfalls of decision-making capacity when working with this population

Learn how to manage agitation in this population, in a way that addresses the issue at its root, and minimize unwanted side effects

Learn how to properly care for an older adult with multiple comorbidities and dementia

Learn how to properly implement the current existing guidelines to help inform behavioral and therapeutic interventions in older adults

Learn how to best support older adults with losses, that occur frequently in old age, be it the death of a long-time spouse, partner, close relative, or friend, that can trigger emotional responses, that cause or exacerbate mental health symptoms

Recognize how cognitive, function, and sensory impairments that occur with age can complicate the detection and diagnosis of mental health symptoms, and learn how to address this challenge
Session Dates and Topics:
Session 1: Demography and Epidemiology of mental health needs in late life, And Clinical Considerations - Tuesday, January 10, 2023 (7-9pm EST)
Session 2: The Mental Health Interview of Older Adults, Neuropsychological Assessment of Late-Life Cognitive Disorders, And Delirium - Tuesday, January 17, 2023 (7-9pm EST)
Session 3: Dementia And Mild Neurocognitive Disorders - Tuesday, January 24, 2023 (7-9pm EST)
Session 4: Mood Disorders in Older Adults - Tuesday, January 31, 2023 (7-9pm EST)
Session 5: Schizophrenia Spectrum And Other Psychotic Disorders in Older Adults - Tuesday, February 7, 2023 (7-9pm EST)

Session 6: Anxiety, OCD, And Trauma-Related Disorders in Older Adults - Tuesday, February 14, 2023 (7-9pm EST)

Session 7: Sleep and Circadian Rhythm Disorders, adn Substance-Related and Addictive Disorders - Tuesday, February 21, 2023 (7-9pm EST)
Session 8: Personality Disorders And Agitation in Older Adults - Tuesday, March 7, 2023 (7-9pm EST)

Session 9: Practice Group - Tuesday, March 14, 2023 (7-9pm EST)

Session 10: Anxiety, Phobia, and Panic Disorders in Older Adults - Tuesday, March 21, 2023 (7-9pm EST)
Session 11: Delusional Disorder and Psychosis in Older Adults - Tuesday, March 28, 2023 (7-9pm EST)
Session 12: Agitation in Older Adults - Tuesday, April 4, 2023 (7-9pm EDT)

Who is this for?
This course is for any clinician invested in learning new or honing existing skills to to support their supervisees to then best support their patients and clients and to end suffering.
KEY INFORMATION:
Each session of this Certificate Course is eligible for 2 CEUs for Licensed Social Workers, Licensed Mental Health Counselors, and Psychologists in New York State
For more information about CEU approval, please click here.
Format: Self-Study Online Seminar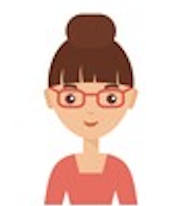 "The subject matter is presented in such a way that it can be implemented in everyday with first myself, loved ones, then others in the population."
- Marie, LCSW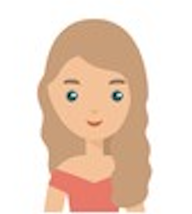 "Dr. Sidor was and is so abundantly brilliant and vibrant and informative and encouraging as always! What stood out for me from today's experience was richly learning about The Fundamentals of Logotherapy and how it developed and came to be through the extraordinary life experiences of Viktor E. Frankl and the powerful meaning of searching for meaning and finding it and attaining it and living it and the possibilities and opportunities for being able to transcend one's life but even more than learning all this was the way in which Dr. Sidor imparts his extraordinary knowledge to his class. He is so fascinating so fascinated so inspiring and so very profound as and he teaches and encourages his pupils to strive for excellence as growing and healing practitioners with so much enthusiasm and heart and soul and truly caring. Thank you Dr. Sidor beyond expression!"
- Elizabeth, LCSW-R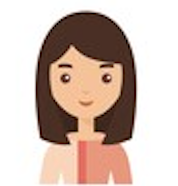 "I am appreciating the use of the Socratic method more and more as a way to promote and enhance understanding."
-Ruth, LCSW
"Overall, I find that the teachers and staff at SWEET are very welcoming and helpful. They want to provide, not just content, but support, consultation and backup on every level."
-Anne-Elizabeth, LCSW-R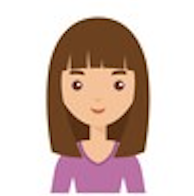 "I was unaware of Logotherapy as a concept. I'm intrigued by the theory and history and looking forward to learning more."
- Ashley, LCSW
Frequently Asked Questions
What's special about this Certificate Course?
What's special about this Certificate Course can be summed up as follows: "The more we have the more we can give and we can never be able to give what we do not really have; and we do not always know what we do not have."
How does this Certificate Course work?
1. Hybrid intellectual and experiential
2. Case-based
3. Weekly implementation of exercises without much extra time required
4. Initial self-assessment: what type of supervisor am I?
5. Access to a community of like-minded clinical supervisors through our Course What's app group Group
How will success or outcomes be measured?
This Clinical Supervision Certificate Course will take you to a radical way of being a supervisor with an optimal ripple effect on your supervisees, the clients they serve, the agencies or your practice, and you, as a clinical supervisor and individual.
Do I need to attend all the classes in order to get my certificate?
Yes. If you missed a week, you must do the self-study (recorded) class prior to attending the subsequent week. Otherwise, you risk accumulating gaps, which may, in turn, lead to an inability to use the material adequately.
Can I start this Course even after it has already started?
Yes. If you register after this Certificate Course has already started, you must agree to watch all the self-study (recorded) classes before you attend your first live class. Otherwise, you will likely be unable to understand the Certificate Course, and you will therefore not be able to use the material to properly help others.
Does this Certificate Course offer CEUs?
Each of the modules of this Certificate Course is eligible for 2 CEUs for Licensed Social Workers, Licensed Mental Health Counselors, and Psychologists in New York State, for a total of 24 CEUs.
Is this whole Certificate Course at No additional cost for all SWEET Members?
Yes. All our members have unlimited access to all our SWEET services, and a 50% discount to all SWEET events, in-person seminars, and at the SWEET center.
What else do I get for signing up for this Certificate Course?
You get to participate in the Accountability Partnering System and the Certificate Course WhatsApp Group and get access to the self-study (recorded) sessions of each class. You also may request a final certificate of completion for this Certificate course.
What are your reimbursement policies?
Anyone who registered for this Certificate Course and wishes to withdraw for whatever reason is entitled to a reimbursement, with no questions asked other than for improvement purposes. The reimbursement will be minus the price of each single class attended by the date of wish to withdraw.
Your Facilitator and Co-Facilitator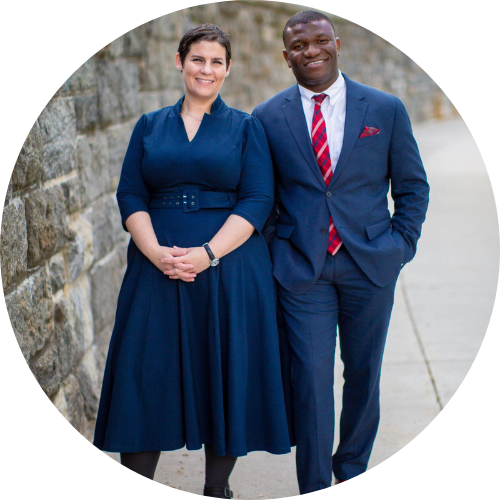 Mardoche Sidor, MD, is a Harvard-trained Quadruple Board Certified Psychiatrist, Assistant Professor of Psychiatry at Columbia University, School of Physicians and Surgeons, trained in and taught all major psychotherapeutic modalities, including and not limited to CBT, DBT, Family Systems, and Psychodynamic Psychotherapy. He is also the author of 11 books including Journey to Empowerment, Discovering Your Worth, The Power of Faith. and, The Art of Living. Dr. Sidor has worked both as a primary care physician and Medical Director in three different settings, including a Chief Medical Officer of the Center for Alternative Sentencing and Employment Services (CASES). He is a main facilitator for the SWEET Institute. His 11th book, entitled, NLP for Clinicians is now available to the public.
Karen Dubin, PhD, LCSW, is a Columbia-trained Social Worker with wide clinical, teaching, and supervision experience. She also has a background in management, mentorship, and leadership that spans more than 20 years. Her added passion is in advocacy and coaching. She has previously held Executive level positions, and two other directorships in different organizations. She is currently Adjunct Faculty at Columbia University School of Social Work and Adelphi University School of Social Work. She also maintains a private practice, provides supervision, and clinical and management training. She is also a personal and executive-level coach. She is a main facilitator for the SWEET Institute.